Already convinced?
Over 95% of our business is through referral by our very happy existing customers. If you've heard enough good buzz and would just like to discuss your next project, get in touch!
About
The Red Eye

Design Agency
We are a boutique design firm based in Montreal, catering to like-minded companies that require creative and technical excellence for their own external communications needs.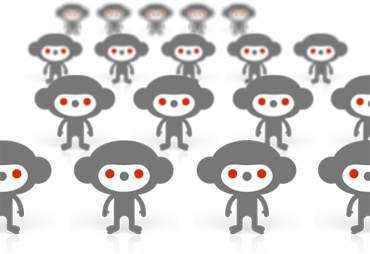 Identity & Branding
We will help you define your story.
SERVICES INCLUDE:
Brand Strategy
Brand Design
Identity Strategy
Identity Design
Logo Design
Usage Guidelines
Collateral Design
Business Cards
Letterheads
Stationary
Swag (USB Keys, Pens, etc)
Office Design
Web Consultancy & Planning
We will learn about your company, customers, and sales goals, and define the perfect strategy for launching your ideal website.
Services Include:
Web Strategy
Project Scoping
Design Planning
Development Planning
Competitive Analysis
Social media Strategy
Persona Development
Content Strategy
Analytics Strategy
Customer Research
A/B Testing
Launch / Relaunch Planning

Web Design & Development
We combine our impeccable design aesthetics with our cutting edge technological development skills, to built your most effective possible website.
Services Include:
Website Graphic Design
Website UI/UIX Design
Website Information Architecture
CMS Implementation
Custom Business Development
Custom CMSCRM Integration
Customer Portal Design
Employee Portal Design (Intranet)
Web Ad Designs
One-off Landing Page Design
Contact / Lead Forms Implementation
Marketing Email Campaign Design
Web / Mobile UI / UIX
We work with you, to work to understand your clients, to design the perfect User Interface and User Interaction elements for your site or mobile apps.
Services Include:
User Interface Design
User Interface Development
Web & Mobile Interaction Plans
Web App Development
UX Pattern Libraries
Mobile App Development
Iconography Design
User Interface Planning
User A/B Testing
Application Testing
Application Provisioning
Application Deployment
iOS & Android Development
Photo & Video
We can introduce you and help work with the industry leading Videographers, Photographers, Motion Artists, and 3-D Artists, to shine on the big and smaller screens.
Services Include:
Motion Graphics
Videography
Video Editing
Post FX
Photography
Photo Editing
Portraits
Product Shots
Tradeshow Reels
Training Videos
Corporate Videos
iPhone & iPad Apps
We love mobile, and can help you plan, develop, design, and launch your Mobile Apps, on iOS and Android.
Services Include:
iOS & Android Development
User Interface Design
Mobile Interaction Plans
UX Pattern Libraries
A/B Testing
Application Testing
Application Provisioning
Application Deployment
Mobile strategy
Social media strategy
Marketing & Technical Writing
We write good. We can craft your marketing story, or detail your software/hardware documentation.
Services Include:
Copywriting
Copyediting
Press Releases
Customer Profiles
Marketing Materials
Web Content
Interviews
Ad Copy
Product Slogans
Documentation
Whitepapers
Case Studies
Tradeshow Planning & Booth Design
We know how challenging and important it is to make a big impact at your Tradeshows. We can cover you, from Booth design, to Swag, and Special Event planning.
Services Include:
Event Planning
Even Design
Booth Design
Digital Media Display Design
Banner Design
Brochures
Info Handouts
Swag (T-Shirts, Pens, Gadgets, etc)
VIP Meeting Room Design
Press Material
Staff Uniforms / Tees
Special Event Planning
Salesforce CRM -> CMS Integration
We know CMS and we know Salesforce. Let us combine the perfect integration, and drive excellent web Dashboards for support and Software Licensing between the two systems.
Services Include:
CRM and CMS Integration
CRM Driven Support Portal
CRM Driven Website Access
Lead Forms from Website
WE ARE CREATIVE
Our extended team each takes an exceptionally creative approach to each of our respective disciplines. This is art follows function, from design, to writing, and development.
WE ARE METICULOUS
Those who know our work know that we are tireless in assuring that the final product is beyond the basic requirements. We always go above and beyond for any size proejct.
WE ARE PROBLEM SOLVERS
You know those kids who LOVED those math problems and riddles? Yup, that's us. We will always find a solution, regardless the complexity of the challenge.
WE ARE GEEKS
We our proud to raise our freak flag fly. We love technology, and here, we love iOS AND Android, both Wars AND Trek, DC AND Marvel. You're digital world is safe with us.
---

The Red Eye

TEAM + PARTNERS

We are extremely well connected. Once we can plan your project, we have access to the very best experts in the various industries, to help you shine. Below are our key partners, and you will love working with them as much as we do.

The Red Eye

Design

Ira Salsberg is the Owner & Creative Director at The Red Eye, and manages all projects through the agency. From developing computer code since 1983, designing the web since 1992, to running the Marketing team at renowned 3-D software company Softimage, Ira knows and loves his high-end tech.
GRAPHEIN

Alexandra & Mark Pasian are the brilliant and lovely writers at Graphein, handling all Marketing & Technical writing tasks.

ORTEGA GRAPHICS

Award winning graphic artist Gerardo Ortega takes his exacting and creative skills to all Logo / Branding projects.

AGENCE CODE

For heavy duty print design projects, we are thrilled to be able to work with the delightful and talented award winning team at Agence Code.
Ira knows the high tech market, and he knows how to design for high-end clients. In my years working with Ira his creativity, understanding of his clients, and unwavering focus on corporate objectives made him a powerful addition to the team.Andrew Elvish, Vice President, Marketing & Product Management at Genetec
CLIENTS
Here are a few samples of our amazingcustomers.
---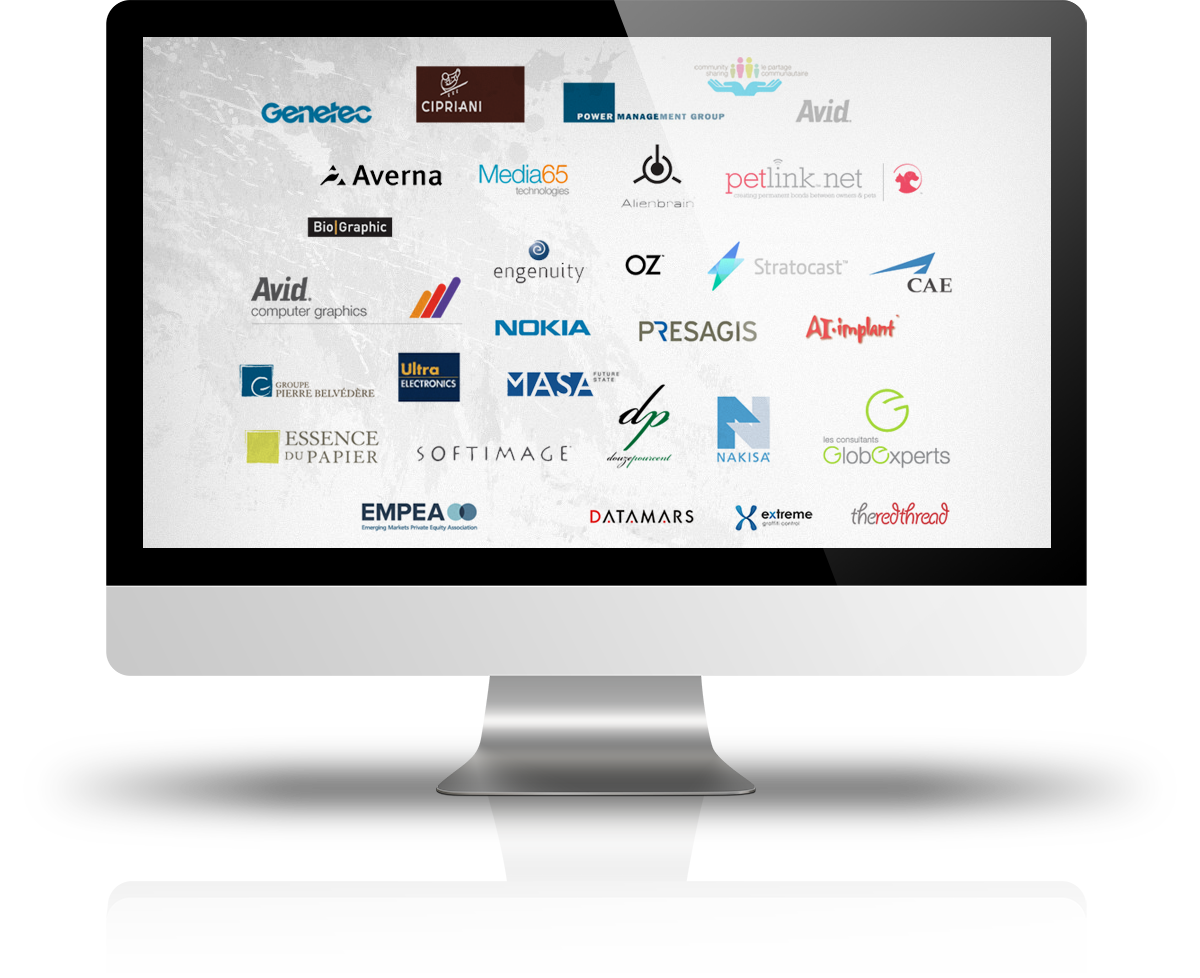 AI.implant
Alienbrain
Audio Knetix
Averna
Avid
Bio|Graphic
CAE
Cipriani Club
---
Community Sharing
DATAMARS
Delices HH
Douze Percent
EMPEA
Engenuity
Essence du Papier
Extreme Graffiti
Fiskevegn
Genetec
GlobExpert
Groupe Belvedere
HUGO Awards
MASA Group
Media65
Nakisa
Nokia
OZ
PetLink
Power Management Group
Presagis
Softimage
The Red Thread
Ultra Electronics
THE RED EYE DESIGN AGENCY

Home Office / Shipping Address
3831 rue Berri
Montreal, QC, Canada, 
H2L4H2

Office Phone
514.288.2481

Mobile Phone
514.865.4264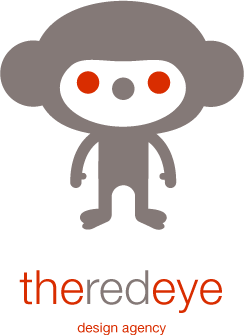 We are your partner. We are your secret weapon. Together we can make your project a huge success! Let's discuss.
Email Us
Request a Quote